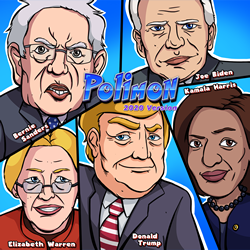 Polimon - Political Monsters! Press Kit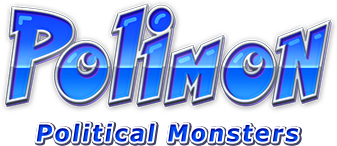 Fact Sheet
Full Title Name: Polimon - Political Monsters!
Short Title Name: Polimon
Developer: Outside The Box Software
Release Date: October 2020
Genre: Turn - Based RPG / Trainer
Platforms: Mobile, iOS, Android
App Stores: iOS Apple Store, Google Play Store, Amazon App Store
Website: otbsgames.com
Press Contact: contact@otbsgames.com
Social: Instagram, Facebook, Discord
Press Kit (Zip file): Polimon Media Kit
Project Description
Polimon, a satirical Turn Based RPG that has a unique gameplay mashup featuring U.S. politicians. Take control of your own Political Monster, gaining supporters, smiting your enemies, and draining your donors as you battle and strategize your way to the White House.
But this isn't just a simple political beat'em up. The polimon you pick will travel across the country where you can pick various strategies from running political events, holding fundraisers, and setting up campaign offices.
Polimon features over a dozen popular political candidates from Donald Trump, Joe Biden, Bernie Sanders, Elizabeth Warren to fringe candidates like Kanye West. Each candidate will require a different strategy to successfully progress through the campaign and reach the White House.
---
About Outside The Box Software
Outside The Box Software is an independent game studio established in 2004 by Chris Evans aka Christopher Cosmo. In the early days OTBS mostly focused on downloadable Shareware games on the PC and Mac. Early game releases included Pow Pow's Great Adventure and BlockHeads Clash. By the mid/late 2000s, OTBS shifted to web-based browser games. In 2008 OTBS would launch SocioTown, a teen social MMMO. The game was long running and peaked in popularity in 2013 - 2014. It would also spawn the mobile game spin-off Uninvited Guests.
As major browsers began to remove interactive browser extensions and plugins, SocioTown began a slow decline. It eventually came offline in the fall of 2020 after being online for over 12 years. 2020 also marked the return for OTBS to mobile and platform develoment with the release of Polimon - Political Monsters!
Outside The Box Software's goal has always been to do something a little bit different. They enjoy genre blending and being a bit experimental, which is often the studio's key characteristic. The experiments haven't always been successful but it's what inspires them and with each new game, the elements seem to come together better and better.
Features
Over a dozen current and former U.S. presidential candidates, each with a unique strategy.
Classic strategic turn-based battle system
Over 30 hours of gameplay
Go from Campaign Trail to the White House
Features unlock-able "Political Legendary" characters.
Plan your campaign tactics
Fully animated 2D characters
Tactical overworld map
Videos
Official (Theme Song) Trailer
Gameplay Video
Screen Shots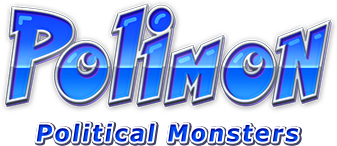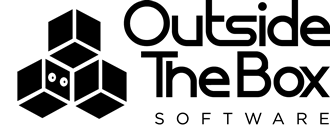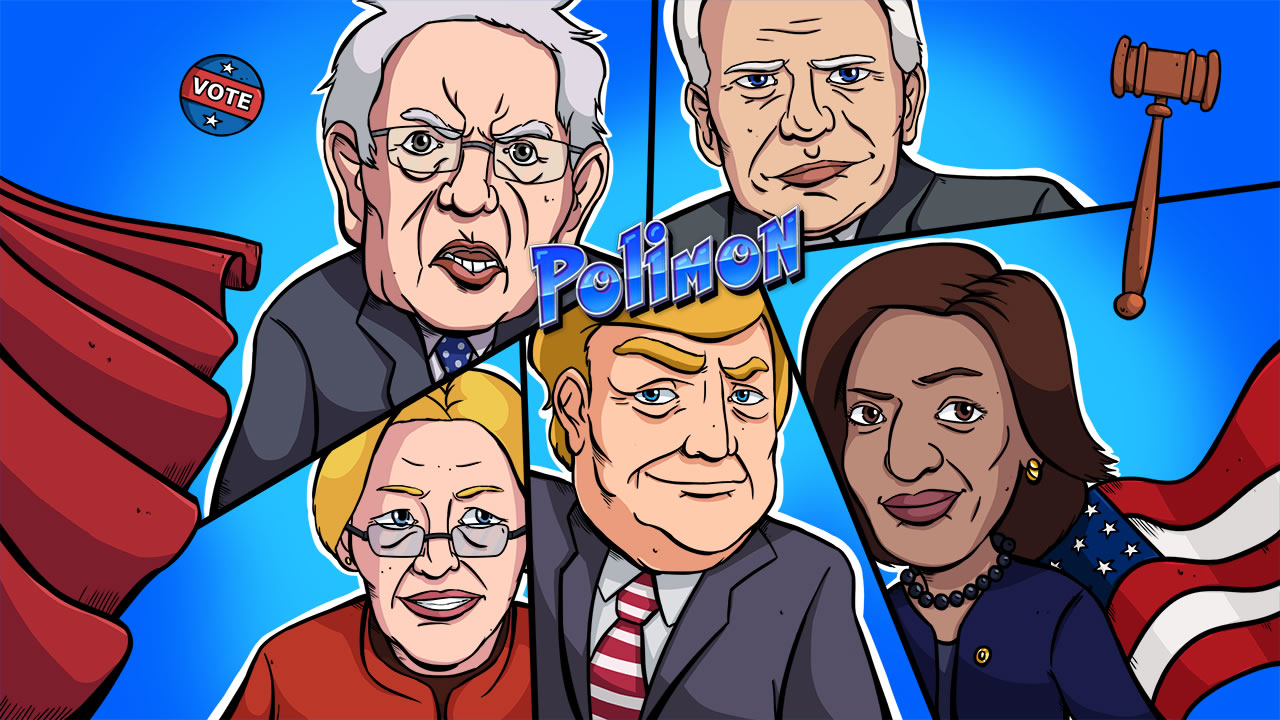 Sprites